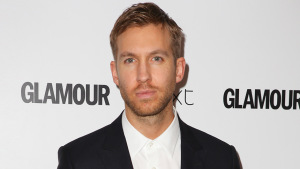 Seems like something has got on Calvin Harris nerves!
He felt offended when a former member of a famous boyband, One Direction, retweeted a tweet which contains a meme and it seemed to be referring to his girlfriend negatively.
According to Dispatch Times, the meme shows Swifts anti-spotify stance against Miley Cyrus quote: I've made my money.
He felt like he should defend his girlfriend and then the twitter feud between Zayn Malik and Taylor Swifts boyfriend occurred. Calvin Harris tweeted to Zayn Malik CoolF*ck the 99% of musicians who depend on those services to survive right?
Meanwhile, Zayn who thought that hes not wrong, he told Calvin to chill out because Zayn thought that the famous DJ was making a fool of himself and then Zayn seemed to be furious and tweeted to Calvin using the D-word.
But after that, Calvin responded to Zayn that his comments were more on the quote than that former member of 1D and he also complemented his voice.
Looks like Taylor Swift and Calvin were made for each other, right?
Taylor also had a twitter feud with Nicky Minaj about a month ago and after that she apologized because she realized that Nicky Minaj was not talking about her.
Even though Calvin and Taylor have not confirmed yet about their relationship, pictures which had been posted on Instagram show that these two sweethearts are dating! They have been spotted going out as well!
Congrats, Miss Swift on finding your prince!
Becoming a famous couple, Taylor and Calvin were offered to pose in a sexy underwear for Armani. But it would never happen even in your wildest dreams!
According to Mirror UK, £ 6.5 million offer was rejected by Taylor and the reasons why she turned down the offer because she thinks that it would be showing too much skin and damage her image. But if shes married to Calvin, it would be a different story.
Taylor and Calvin have become the sexiest celeb couple in the whole world since they have been spotted together and their relationship seems to be very serious.
Well, we really hope that Taylor finally has found her Mr. Right and turn her relationship with the famous DJ into a marriage.
Written by Triyanti Mandasari
Sources:
http://www.dispatchtimes.com/calvin-harris-slams-zayn-malik-in-twitter-feud-over-artists-rights/57214/
http://www.mirror.co.uk/3am/celebrity-news/taylor-swift-turns-down-65-6284676