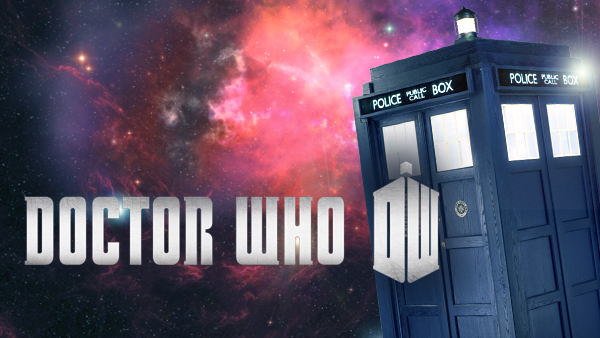 Get ready for a wibbly wobbly, timey wimey time this August as the 8th season of Doctor Who begins streaming on Hulu!
Enter the 12th Doctor, played by Peter Capaldi, and, as Matt Smith's incarnation says, "It's going to be a whopper." Capaldi first appeared on Doctor Who as Lucius Caecillius, a Roman merchant and family man. He also played an important role in the short, third season mini-series, Torchwood: Children of Earth, although his character was not nearly as likeable.
Doctor Who producers have a history of reusing actors for new and more important roles. This was also the case with Freema Agyeman, who played the role of Adeola in the season two finale. Unfortunately, this character was short-lived, but Agyeman soon returned as the inquisitive and energetic new companion, Martha Jones.
In both cases, scriptwriters provide some brief explanation for these familiar faces. Dialogue in season 3 reveals that Martha is actually Adeola's cousin, explaining the strange resemblance between the two. The justification for Capaldi's reappearance is more abstract, however. In fact, the 12th Doctor himself has questions about his new face shortly after his transformation, asking "Have you seen this face before?" He then states that he's certain he has.
The latest season of Doctor Who also features Jenna Coleman, with her continued portrayal of "the impossible girl," Clara Oswald. While the relationship she had with the previous Doctor can never be replaced, Coleman and Capaldi provide a very moving and realistic depiction of what it's to rediscover the true meaning of friendship. Clara is referred to as the 12th Doctor's carer – "she cares so [he doesn't] have to."
Hulu has been streaming Doctor Who since 2013, when it purchased the rights to do so from BBC Worldwide. While Hulu is unable to offer new episode streaming to customers, the company does give watchers access to the recent reboot, consisting of seven full seasons. Hulu subscribers can also watch episodes from the Classic Doctor Who, which is comprised of a whopping 26 seasons, with the exception of seasons 4 and 23.
There are twelve episodes in the most recent season, all of which will be accessible on Hulu in August. That means that Hulu will soon offer a total of 550 Doctor Who episodes. If you're new to the show, get ready for a long, insanely good ride and make sure you have lots of popcorn!
Doctor Who first aired on November 23, 1963, making it one of the longest running television shows ever. Original episodes were only 30 minutes long; it wasn't until much later that air time was extended to an hour. What's keeping this science fiction classic going? Despite Doctor Who's age, the show is still wildly popular all over the world and it continues to welcome an ever-growing fan base.
You can view the latest official Doctor Who season trailer on the BBC America website. The 9th season is set to premier on September 19 on BBC America. Make sure you're caught up so you can join the Doctor on his next round of wacky adventures!
Written by Amanda osloh
Sources:
Doctor Who. (n.d.). Retrieved August 1, 2015, from http://www.imdb.com/title/tt0436992/
Doctor Who: 'Doctor Who' Season 9 Official Trailer. (n.d.). Retrieved August 1, 2015, from http://www.bbcamerica.com/doctor-who/videos/doctor-who-season-9-official-trailer/
Doctor Who. (n.d.). Retrieved August 1, 2015, from http://www.hulu.com/doctor-who
Classic Doctor Who. (n.d.). Retrieved August 1, 2015, from http://www.hulu.com/classic-doctor-who