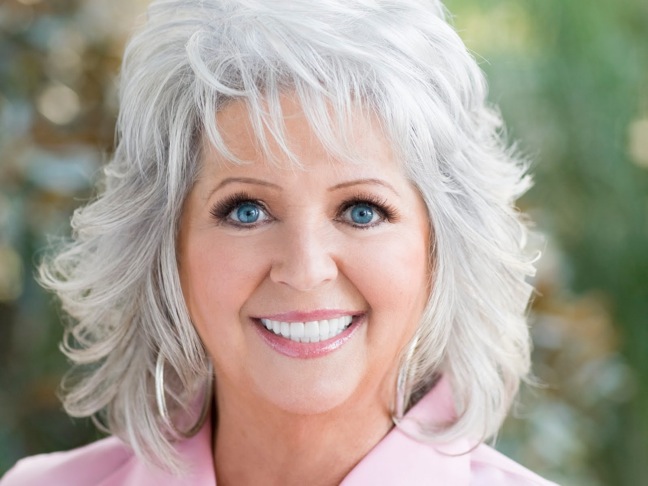 The infamous Paula Deen who was once a household name known for her Southern cuisine and her fancy cookware is now being scrutinized for her lack of sensitivity to, yet another, race and culture. This time she's barely taking ownership of her part in mocking the Latino cast member, Ricky, from the classic comedy, I Love Lucy. Could one be fooled by her claims that she is not responsible for the costume her son, Bobby, wore in an Instagram photo where he shamelessly grinned in his rendition of a brownface?
Bobby is definitely old enough to defend himself or his mother but with Paula Deen's track record, an explanation from him would be irrelevant. Since her last appearance under a microscope for using the "N" word and indirectly acknowledging her fascination with the idea of having African American men characterize themselves as slaves, so that they can wait tables in her restaurant, wasn't just insensitive to the African American culture; it was outright bold. Almost as bold as the giant Confederate Flag, a symbol of oppression to some, that flies proudly at the South Carolina State House.
At strike two, one could assume that she were an undercover supremacist since she can only find humor in downgrading other cultures on social networks and anywhere her disappointed fans can see. On the other hand, one could give her the benefit of the doubt and hope that she is truly ignorant to the fact that her actions have been offensive. Maybe an explanation and another heartfelt apology could be accepted, if offered. One could only hope that her antics were not driven by ill intentions. In a perfect world, a long time from now, cultures may find each other equals and as human beings that are worth preserving instead of mocking or degrading. For now, Paula will need to brace herself for the criticism to come.
Written by Andrea Hackett
Sources:
http://www.msn.com/en-us/tv/news/paula-deen-fires-social-media-manager-after-brownface-photo/ar-AAcHEp5?ocid=ansroot11
http://www.huffingtonpost.com/2013/06/19/paula-deen-racist-comments-n-word-caught-on-video_n_3467287.html
http://boingboing.net/2015/07/07/paula-deen-apologizes-for-raci.html
https://en.wikipedia.org/wiki/White_supremacy